Golf coaching is all about you and what you want to get out of your game. We pride ourselves on being good listeners and aim to provide the best possible professional advice, whilst ensuring each lesson is tailored and enjoyable for the golfer.
Why Coaching?
We're passionate about helping you play better golf.
Every golfer enjoys the game more when they're hitting good shots and playing well. This is our mission for you.
Think back to your last few rounds and try to pinpoint an area that cost you shots…
Maybe, you had too many three-putts as a result of poor distance control? Or did you miss too many fairways to the right meaning you had to chip out sideways? It could be that you play well in practice rounds with your friends but struggle to replicate that in competitions?
Through our experiences in the game and our PGA education, we appreciate that every golfer is different. That's why we offer a range of lessons and packages to suit everyone.
Lessons will cover:
Golf Fundamentals
Swing Basics
Short Game
Long Game
Course Management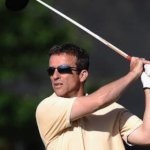 Maurice Campbell - Head PGA Professional
My proudest achievments with regards to golf is attaining 100% in the final exam of coaching and theory of the golf swing and I was also the runner-up in the 1998 PGA assistant of the year awards. I have received training from the best coaches in the world such as Butch Harmon, Michael Hebron, Martin Hall, Denis Pugh, Pia Nilsson, Scott Cranfield, John Jacobs, Dr Karl Morris, Chuck Cook, Clive Woodward, Dr Paul Hurrion, Jim Mclean and David Leadbetter. I have coached and currently coach cl
---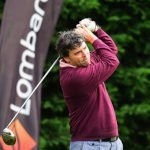 Will Tebbs - Teaching and Fitting Expert
I have been playing golf for 33years, during which time I got my handicap down to 1. On the way I managed to win a Club Championship, play in winning Club Scratch teams, play for the County and play in various top amateur tournaments such as The Amateur Championship. I also caddied on the Ladies European Tour for a while which made me very aware of how much preparation needs to go into top class golf, not just technique but also course management and mental toughness.
---
"Maurice has helped me with all aspects of the game, including my swing, putting and how to be better prepared mentally for golf's challenges. He possesses the ability to quickly identify what to focus on, to help me build the confidence and skills to become a better player. He is able to demonstrate and explain clearly, whilst keeping things simple. He is able to listen to and understand my thoughts, then tailor his coaching and develop a plan for helping me."
Kieren Scott - Club Member
"I have had lessons in the past and the coach has always tried to take me back to basics— to change my game completely. Maurice never does this, he works with your game but has the ability to see and 'tweak' your errors. It's simple and it works."
Ann Wiles - Visitor
"I always enjoy my time with Maurice on the practice ground or the course. No matter what's going on in my game (good or bad) Maurice's calm, methodical approach either improves something which isn't working right or accentuates the positives in something that is working well. When I joined LB I had a horrible fade/slice but, through Maurice's coaching, I now hit the ball with draw. Even better, I am able to shape a shot. My short game has also improved dramatically as a result of Maurice's coaching."
Paul Reid - Club Member
"Today Riley had his first lesson with Maurice. Riley is new to the game. In the lesson he was achieving success, starting to hit the ball in the direction he wanted. Really importantly he was enjoying playing and being with Maurice. You were brilliant with him Maurice. Riley enjoyed himself, achieved some success, and now wants to carry on with the game. The long and wonderful journey of golf now starts. Smiles all around."
Steve Marriott - Club Member
"A picture tells a thousand words but Maurice manages the opposite, just a few simple words and he paints the picture of what I was doing and how to try and put it right. Thanks, Maurice for making it easy to understand what was happening and how I can work to achieve a better golf game. You're a really good coach and thanks to you I am enjoying my golf a whole lot more."
Patti Marriot - Club Member
"Once again i had an opportunity to experience Maurice's coaching skills during a recent coaching trip to Spain, his approach to teaching is to observe and make subtle changes to your game whilst appreciating the capability of the student, this encourages achievable improvements and builds confidence, well done Maurice keep going!"
Paul Dowdeswell - Club Member